Adam Croasdell (b. July 10, 1980) is a British actor born in Zimbabwe, Africa.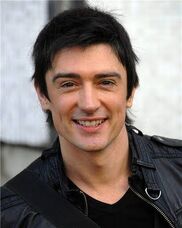 He has lived and worked extensively in both Britain and the United States. He currently lives in Los Angeles.
Adam has also done voice acting work, such as Dead Island and Middle Earth: Shadow of Mordor.
For Supernatural, he portrayed Norse god Baldur in season 5 episode "Hammer of the Gods".
Ad blocker interference detected!
Wikia is a free-to-use site that makes money from advertising. We have a modified experience for viewers using ad blockers

Wikia is not accessible if you've made further modifications. Remove the custom ad blocker rule(s) and the page will load as expected.