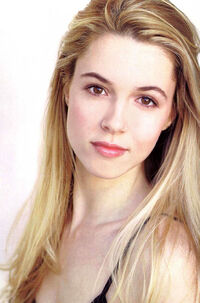 Alona Tal (b. October 20, 1983) is an Israeli-American singer and actress. She is known for her roles in Veronica Mars as cheerleader Meg Manning and Supernatural as Jo Harvelle. 
Tal also gues-starred on the series finale of Monk as Adrian Monk's stepdaughter Molly Evans. She currently stars in the American drama series Hand of God as Jocelyn Harris.
Tal was born in Herzliya, Israel. She is Jewish and has described herself as a "spiritual person". 
links