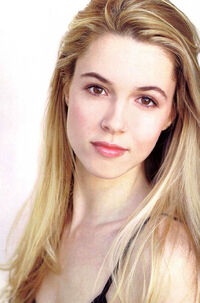 Alona Tal (b. October 20, 1983) is an Israeli-American singer and actress. She is known for her roles in Veronica Mars as cheerleader Meg Manning and Supernatural as Jo Harvelle. 
Her other credits include Hand of God, Burn Notice, Cult, and Monk.
Tal was born in Herzliya, Israel. She is Jewish and has described herself as a "spiritual person". 
External links
Edit
Ad blocker interference detected!
Wikia is a free-to-use site that makes money from advertising. We have a modified experience for viewers using ad blockers

Wikia is not accessible if you've made further modifications. Remove the custom ad blocker rule(s) and the page will load as expected.