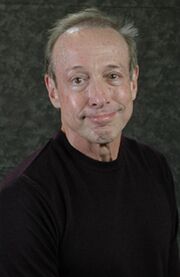 Brad Buckner is a writer and executive producer for the series Supernatural. Buckner and his writing partner, Eugenie Ross-Leming were part of the show's original writing team, however they departed after Season 1. Beginning with Season 7, Buckner and Leming returned to their writing positions on Supernatural. Both later became consulting producers in Season 8, co-executive producers in Season 9 and executive producers in Season 12.
Buckner has previously written episodes of Scarecrow and Mrs. King, Beggars and Choosers and Lois & Clark: The New Adventures of Superman.
Brad revealed in an interview that he and Eugenie write in separate rooms before coming together to combine their ideas for an episode.
External Link
Edit