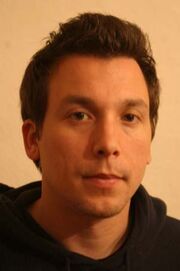 Brett Matthews was a writer for the series Supernatural. He was also an executive story editor for the entire sixth season excluding the finale The Man Who Knew Too Much.
He has worked on many of Joss Whedon's shows including, Buffy The Vampire Slayer, Angel, Firefly and The Vampire Diaries. Currently, he is the show-runner for the third season of MTV's slasher television series Scream.
External Link
Edit
Ad blocker interference detected!
Wikia is a free-to-use site that makes money from advertising. We have a modified experience for viewers using ad blockers

Wikia is not accessible if you've made further modifications. Remove the custom ad blocker rule(s) and the page will load as expected.