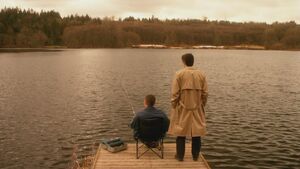 Dream Walking is the ability to communicate to someone through their dreams. Angels seem to solely resort to using this ability when they cannot locate a human or they wish to communicate privately.
While doing this, they can interfere with the dream and even manipulate it to their will. Although mainly a passive ability, it can be used offensively, if powerful enough it is possible for the user to trap a person in their own dreams, or even kill them from inside.
Characters with this ability
Edit
Ad blocker interference detected!
Wikia is a free-to-use site that makes money from advertising. We have a modified experience for viewers using ad blockers

Wikia is not accessible if you've made further modifications. Remove the custom ad blocker rule(s) and the page will load as expected.