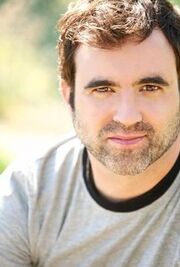 Gabe Khouth
(b. November 2, 1972) is an actor.
Gabe is known for his appearances in It, Big Eyes and Once Upon a Time. In Supernatural, Gabe portrayed Lester Young and Herb Nelson in Season 7 and Season 12, respectively.
Gabe was born in North Vancouver, British Columbia, Canada. He is the younger brother of Sam Vincent.
External Link
Edit