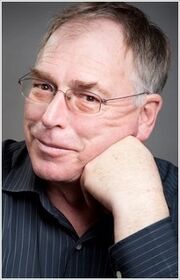 Garry Chalk is the Canadian actor who portrayed Sheriff Dietrich in the Supernatural episode "Monster Movie" in Season 4.
His screen appearances include Cedar Cove, The Killing and Stargate SG-1. He is also known for his extensive work as a voice actor, which includes Nexo Knights, Transformers: Cybertron and Voltron Force.
External links
Edit
Ad blocker interference detected!
Wikia is a free-to-use site that makes money from advertising. We have a modified experience for viewers using ad blockers

Wikia is not accessible if you've made further modifications. Remove the custom ad blocker rule(s) and the page will load as expected.