Jamie Michelle Luner (b. May 12, 1971) is an American actress who portrayed hunter and ghost Annie Hawkins in season 7 episode "Of Grave Importance".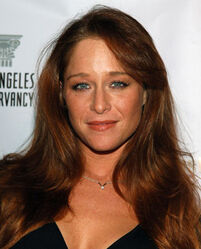 Luner was born in Palo Alto, California. She was raised in a Jewish family and has one older brother.
She has made numerous television appearances, some of which quickly became canceled shows. Luner first came to prominence on the ABC sitcom Just the Ten of Us. Successful roles include her portrayal of Lexi Sterling on Melrose Place, Rachel Burke in Profiler, Liza Colby in All My Children.
Ad blocker interference detected!
Wikia is a free-to-use site that makes money from advertising. We have a modified experience for viewers using ad blockers

Wikia is not accessible if you've made further modifications. Remove the custom ad blocker rule(s) and the page will load as expected.