Jody Mills
Talk

0
1,780pages on
this wiki
Jody Mills
Season(s)
5 - 9
Species
Human
Status
Alive
Title/Alias
Sheriff Mills
Occupation
Sheriff
Hunter
Affiliation:
Winchester Brothers
Bobby Singer †
Family
Unnamed husband †
Owen (son) †
Portrayed by:
Kim Rhodes

Jody Mills is the sheriff of Sioux Falls, South Dakota. She is an ally of the Winchesters, and occasionally helps them in their cases. She was also affiliated with Bobby Singer before his death.
Background
Edit
Jody was married and had a son, Owen, who died of unknown causes some time before the Apocalypse. She had a history with Bobby Singer, who she typically regarded as a troublemaker and a drunk.
She first appears in Dead Men Don't Wear Plaid when she walks into the diner and sees two men talking to "Digger". She asks Sam and Dean who they are, and they reply FBI. When they give her their "supervisor's" number, she finds out it's in fact, Bobby Singer, by recognizing his voice. She warns Sam and Dean to stop whatever it is they're planning to do.
She later arrests Sam and Dean when they go after a man who had come back from the dead. Bobby later comes by and talks her into releasing Sam and Dean. It is later revealed that her own son had come back, which is the reason she is not taking action on this matter.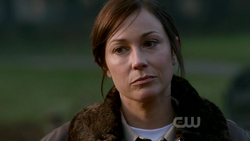 Then her son starts to get sick and she is very worried. But when she walks back into the room, she finds her husband dead, and her son eating him. As she backs away, Sam comes in and saves her. He gets her out, and she tries to go back and save her husband, but Sam tells her that her husband is already dead. Sam goes in and shoots her son. So she teams up with Sam and gets the town ready for the
zombie
attack. She and Sam later arrive to save Bobby and Dean. After the attack, she and Dean sweep the area for any remaining zombies.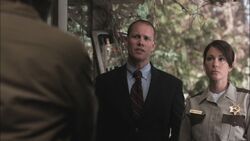 She later returns in
Weekend At Bobby's
, when she and an FBI agent arrive at
Bobby
's door. She helps Bobby by getting the agent outside his house, but is shocked to hear that he also had a body outside as well as inside. They go outside to find a hole, and she gets rid of the agents. Bobby later asks her a favour to get
Rufus
moved to jail in town. Jody is shocked by this request and tells Bobby she could lose her job and drives away. She later comes to Bobby's doorstep with Rufus, and tells Bobby he has a certain amount of time before she calls in and tells the FBI Rufus escaped from her custody. She threatens that if she loses her job over this, Bobby will be in trouble.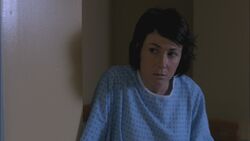 In
Hello, Cruel World
Jody was at the hospital the
Leviathan
decided to use as their feeding area. She recently had surgery and was sharing a room with another woman. In the night, Jody witnesses the woman being taken away by
Dr. Gaines
who treated her. She follows him to see Dr. Gaines kill and eat the woman. Escaping back to her room, Jody soon passes out in the hallway, and wakes up back in her room with Dr. Gaines telling her he'll see her soon. With her life in danger, she calls Bobby Singer for help. Bobby gets her out of the hospital and checks it out.
In Slash Fiction, Jody manages to find Bobby in his hideout. She offers him food and beer. Jody thanks Bobby for saving her and offers to cook for him. It's thanks to Jody that Bobby figures out the Leviathans. Jody was cleaning the place using a cleaning agent that contained Borax, a chemical which painfully disolves the skin of Leviathans, and Bobby kisses her for it. As she leaves, Bobby gives her the Leviathan's head and tells her to toss it into the river.
In Time After Time she calls Sam up with a case of people being rapidly aged. When she calls a second time she finds out that Dean has gone missing, and offers her help. Sam asks her to go to Bobby's storage to grab some boxes. She arrives at the house Sam is staying at and brings in the boxes. Jody and Sam look over the case and from the ring on the man's finger they figure out it's the Time God Chronos. So they look for a way to summon Chronos. Eventually, they find the ritual required, and Sam performs it, summoning both Chronos and Dean to the Present Day. Sam stabs Chronos with an olive stake killing the God and saving Dean.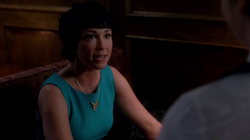 In Sacrifice, Jody goes on a date with what she believes to be a man named Rodrick, but it is actually Crowley. The two get along great and Crowley claims to have lost loved ones, causing Jody to remember her dead son and husband and cry.
She goes into the bathroom to calm down, but Crowley casts a spell that causes to her to start choking to death on her own blood.
Sam
and
Dean
call him to stop, but tells them that he will spare Jody's life only if they stop
the trials
to close the Gates of Hell and turn over the
demon tablet
, using the short time Jody has left to press the issue. Dean agrees if he swaps the angel tablet instead and Crowley tells them they must say "I surrender" before he stops.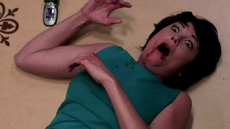 Presumably Sam and Dean do and Jody is saved.
In Rock and a Hard Place, Jody is called to the town of Hartford, South Dakota which she covers as Sheriff along with Sioux Falls and after learning of the fourth mysterious disappearance where unnatural strength was displayed, calls in Sam and Dean to investigate. Jody tells them about the case and brings in the only witness who describes a strange blue light after the truck the victim was hiding under was pushed over. Later, after Dean goes with Suzy Lee to her apartment, Jody works with Sam on the case, figuring out that the people were virgins who broke their chastity promise. When Dean doesn't answer the phone, Sam and Jody rush to Suzy's apartment to discover it a mess and the two gone. Searching for who could have done this, Jody finds out about the Roman goddess Vesta who has fire powers and buries alive virgins who don't stay virgins. Sam gets a call from Dean and though he loses the signal, he and Jody are able to figure out where he is because of a train passing in the background. Jody discovers that Vesta can only be killed by an oak stake stained in the blood of a virgin and they head to the town church where the two try to convince a virgin to give them her blood. When she refuses, Jody punches her in the nose and wipes some of the blood off on a tissue. Carrying the stake, Jody and Sam search the farm they believe Dean is at and locate an old bomb shelter in the barn where Dean is. Vesta attacks, knocking out Sam and threatening Jody who surprises her by revealing her knowledge of Vesta's nature. As Vesta is distracted tying her down and telling her why she is doing this, Jody tries to stab her with the stake, but Vesta overpowers her and tries to kill her with it. Though Sam manages to stop her from being killed, Jody is stabbed non-fatally. While Vesta is distracted by Sam, Jody stabs her from behind with the stake, killing her. Dean then manages to open the door of the shelter and the three rescue the three surviving victims. Jody, her arm in a sling, thanks Sam and Dean for their help before saying goodbye.
Appearances
Edit