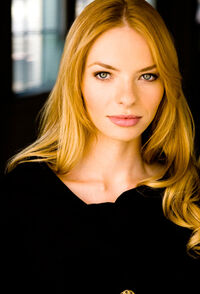 Katherine Boecher is an American actress who portrayed Lilith in Season 4 of Supernatural.
She has also appeared in Heroes, and Mad Men.
At a Supernatural convention, Katherine said she enjoyed working with Jared and Jensen, and went into great detail about the scene where she, as Lilith, had to seduce Sam in the motel room in season 4.
External links
Edit
Ad blocker interference detected!
Wikia is a free-to-use site that makes money from advertising. We have a modified experience for viewers using ad blockers

Wikia is not accessible if you've made further modifications. Remove the custom ad blocker rule(s) and the page will load as expected.