Kevin Brief is an actor who portrayed Buddy Boyle in season 9 episode "I'm No Angel" on Supernatural.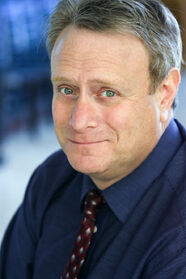 Kevin was born in Brooklyn, New York as the youngest of three. At the age of three, he and his family moved to live in Long Beach, California. Kevin was a popular student and had discovered his love for acting during high school. He made his professional stage debut in the role of Mister MacGregor in Peter Rabbit. He briefly worked as a bartender during this time. By 1988, Kevin became a full-time working actor in Kansas City. In the early 90's, Kevin moved to Los Angeles where he began a long list of television appearances.
Kevin is married to architect Pam and is stepfather to Lauren.