Leah Gibson (b. January 3, 1985) is a Canadian film and television actress,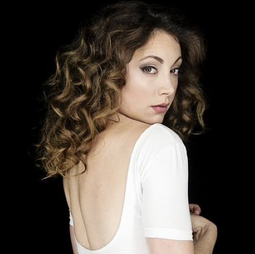 who portrayed Pestilence's assistant in season 5 episode "Two Minutes to Midnight" in Supernatural.
Gibson was born in Victoria, British Columbia. In her youth, she studied dancing and singing before moving to Vancouver to pursue a career in acting. She made her first appearance in Psych in 2007. She has also appeared in the miniseries Tin Man, along with The Devil's Ground, Watchmen and Happy To Be Here. Other appearances include A Night for Dying Tigers, Betwixt, Caprica, Rise of the Planet of the Apes and The True Heroines.
Ad blocker interference detected!
Wikia is a free-to-use site that makes money from advertising. We have a modified experience for viewers using ad blockers

Wikia is not accessible if you've made further modifications. Remove the custom ad blocker rule(s) and the page will load as expected.