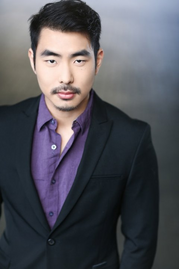 Lee Shorten is an Australian actor, known for his role as Sergeant Yoshida in The Man in the High Castle.
He portrayed an unnamed demon minion on Supernatural for three episodes.
Lee was into acting back in junior high. After he finished school, everyone around him encouraged him to choose med school or law school; Lee picked the latter. During his education, Lee played in bands as well. He quit being in bands after becoming a lawyer, leading him to feel like his life lacked creativity. Lee eventually quit his job and moved to Canada, determined to fulfill his childhood dream of acting.
Being a lawyer has helped Lee in becoming an actor, both require him to do research and interact with a lot of people.
Lee found the Supernatural cast to be highly efficient due to their long tenure. He describes them as a family. He finds the set very welcoming, lacking the usual tension. He enjoys working with Mark Sheppard. Lee reveals that in We Happy Few, after he told Crowley the demons wanted to see the "monkey dance", Mark Sheppard did just that. Lee was unable to remain serious. Lee says he puts a lot of effort into his character, trying to create as much depth to him as possible.
Ad blocker interference detected!
Wikia is a free-to-use site that makes money from advertising. We have a modified experience for viewers using ad blockers

Wikia is not accessible if you've made further modifications. Remove the custom ad blocker rule(s) and the page will load as expected.