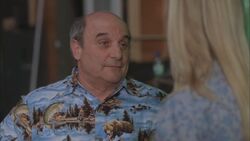 Lou Bollo is the stunt coordinator for the series Supernatural. He received two writing credits in Season 4 and also played himself in the Season 6 episode "The French Mistake".
Bollo has been the stunt coordinator for many other series such as Millennium, Harsh Realm, and The Twilight Zone.
External links
Edit
Ad blocker interference detected!
Wikia is a free-to-use site that makes money from advertising. We have a modified experience for viewers using ad blockers

Wikia is not accessible if you've made further modifications. Remove the custom ad blocker rule(s) and the page will load as expected.