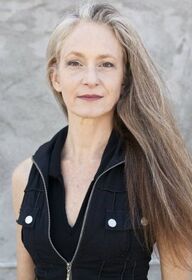 Maya Massar is an actress from Boston, Massachusetts. 
She portrayed The Wicked Witch of the West in Season 9 Episode "Slumber Party" and Mara Griffith (mother of Cole Griffith) in Season 4 Episode "Death Takes a Holiday".
She has also appeared in movies such as "The Uninvited", "Center Stage: Turn It Up", and "Embrace of the Vampire". She lives with her husband David Massar in Boston. Watch a one minute biography of her here: https://vimeo.com/54313557
Ad blocker interference detected!
Wikia is a free-to-use site that makes money from advertising. We have a modified experience for viewers using ad blockers

Wikia is not accessible if you've made further modifications. Remove the custom ad blocker rule(s) and the page will load as expected.