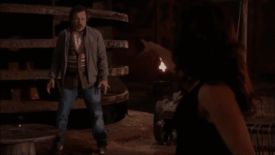 Reality Warping is the power to change the properties or appearance of things, beings and even physical or spiritual laws by literally changing reality itself, or even constructing a new aspect of reality. It can be extremely powerful if used properly.
It can also be accomplished by certain objects, like the Tiamat Coin or Rabbit's Foot.
Many powers can be seen as a form of Reality Warping:
Characters and objects with this ability
Edit
Sam makes a comment in Plucky Pennywhistle's Magical Menagerie that regular angels apparently can warp reality, but to an unknown degree.
As shown with Gabriel, archangels are capable of warping reality to unimaginable degrees. They can create time loops and spontaneously create or uncreate pretty much anything.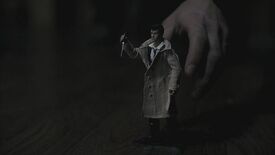 Any demon requires at least a deal to bend the laws of the universe. Azazel is one of the strongest because he doesn't require a soul in payment from a deal, and Lilith claims she can do this but never demonstrated it.
Witches that are extremely powerful can warp reality to a limited extent.
Objects and SigilsEdit
See also
Edit
Ad blocker interference detected!
Wikia is a free-to-use site that makes money from advertising. We have a modified experience for viewers using ad blockers

Wikia is not accessible if you've made further modifications. Remove the custom ad blocker rule(s) and the page will load as expected.