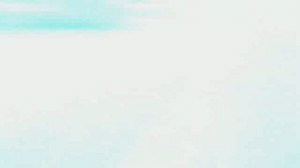 "
Dad's on a hunting trip, and he hasn't been home in a few days.
"
The first season of Supernatural by The CW consists of 22 episodes that aired on Tuesdays at 9PM EST for the first 16 episodes, before moving to Thursdays at the same time.
The season premiered on September 13, 2005 with Pilot and ended on May 4, 2006 with Devil's Trap.
Season Summary
Edit
In 1983, the Winchesters John, Mary and their two sons Dean and Sam were a regular family living in Lawrence, Kansas but one night a powerful yellow-eyed demon named Azazel killed Mary because she "interrupted him". Over the next 22 years, John raised his boys as hunters, human vigilantes who investigate paranormal activities and hunt down supernatural creatures, entities, and beings, while John looks for the demon who killed Mary and the means to kill it. Dean was always protective of his brother and loyal to his father, but Sam was always resistant to both of them and the hunting life itself, and he eventually left to attend Stanford on a full ride.
In 2005, Sam has retired from hunting to focus on college, but Dean brings him back into that life after their father John goes missing and after Sam comes back from hunting a ghost with Dean, Sam's girlfriend Jessica Moore is killed by Azazel, just like their mother was. The two brothers then embark on hunting quests across the country as they look for John and also work on cases involving other supernatural creatures, from ghosts, to shapeshifters, deities, even vampires and other monsters. Along the way, they discover that Sam has unusual abilities such as telekinesis and visions of the future, which the boys come to think is related to the demon they're hunting. Sam and Dean also face the recurring villain Meg, a demon minion of Azazel.
Eventually, the boys find their father, who has discovered the means to kill Azazel: an old, antique revolver called the Colt, a supernatural firearm weapon created in 1835 by Samuel Colt to kill anything supernatural—but it only has a limited amount of bullets. After finding The Colt, John is forced by Meg to hand it over. He instead uses a fake gun while Sam and Dean attempt to kill Azazel with the real one, but the demon escapes and John is taken hostage, Sam and Dean, with the help of old and close family friend Bobby Singer, find and exorcise Meg from her host, get John's location and find him, but only have two Colt bullets left. Azazel is revealed to be possessing John and announces that he has plans for Sam; he tries to kill Dean, though John re-takes control while Sam shoots him in the leg, forcing Azazel to leave John's body.
As the three Winchesters leave with their war-wounds to re-track Azazel, a demon in a truck rams into the Impala, smashing it and knocking out the family.
Season Cast
Edit
Main Cast
Edit
Recurring Cast
Edit
Special Guest Stars
Edit
Guest Stars
Edit
Episode List
Edit
There was something about being there... It felt pure.

This episode summary is an official CW press release. It may contain errors.
DO NOT CHANGE!
Image
Title
Writer(s)
Director(s)
Airdate
#
Pilot
Writer: Eric Kripke
Director: David Nutter
9/13/2005
#

1 101

SAM AND DEAN WINCHESTER FIGHT A WOMAN IN WHITE IN THE SERIES PREMIERE - Two brothers, Sam (Jared Padalecki) and Dean Winchester (Jensen Ackles), witness their mother's paranormal death as children and grow up trained to fight by a distraught father who wants nothing more then to hunt down the thing that killed his wife. Sam escapes to college to start a new, normal life, but gets pulled back in after Dean shows up on his doorstep to tell him their father is missing. Following clues from an eerie phone message from him, the boys travel to a small town and encounter a vengeful spirit called the "Woman in White" who then starts to haunt Sam.




Wendigo
Writer: Eric Kripke with Ron Milbauer and Terri Hughes Burton
Director: David Nutter
9/20/2005
#

2 102

CAMPERS ARE TERRORIZED BY THE BLOODTHIRSTY WENDIGO - Sam (Jared Padalecki) and Dean (Jensen Ackles) follow the coordinates left in their father's journal and land in the middle of the woods where they investigate the disappearance of several campers. The two brothers soon learn they are dealing with a Wendigo, a creature made famous in Native America legends. A Wendigo is a former human whose cannibalism has transformed him into a creature with superhuman strength and speed that feasts on human flesh.




Dead In The Water
Writer: Sera Gamble and Raelle Tucker
Director: Kim Manners
9/27/2005
#

3 103

A WATER SPIRIT TAKES REVENGE ON A SMALL TOWN - Sam (Jared Padalecki) and Dean (Jensen Ackles) investigate a series of mysterious drownings written off as suicides. They discover the spirit is an angry little boy with the power to travel through water who is taking revenge on certain town inhabitants for a dark secret buried long ago. Dean forms a bond with a young boy who seems to have the power of premonition.




Phantom Traveler
Writer: Richard Hatem
Director: Robert Singer
10/4/2005
#

4 104

A PHANTOM TRAVELER ATTACKS SAM AND DEAN ON AN AIRPLANE - On TransNational flight 2485, a man possessed by the spirit of the Phantom Traveler causes the plane to crash, leaving only five survivors left alive. Sam (Jared Padalecki) and Dean (Jensen Ackles) must exorcise the angry spirit before it attacks the survivors. The brothers realize the only way to do that is to take the battle to the skies.




Bloody Mary
Writer: Ron Milbauer and Terri Hughes Burton with Eric Kripke
Director: Peter Ellis
10/11/2005
#

5 105

THE MONSTER IN THE MIRROR - In suburban Nebraska, a group of partying high school teens jokingly dare their friend Charlie (guest star Marnette Patterson) to look into the mirror and repeat "Bloody Mary, Bloody Mary, Bloody Mary," not knowing this will unleash a series of mysterious murders. Sam (Jared Padalecki) and Dean (Jensen Ackles) realize that Bloody Mary has the power to travel through all reflective surfaces when she is hunting a victim. Worried that teens are accidentally summoning Bloody Mary, Sam and Dean race to destroy the violent spirit before she can kill again.




Skin
Writer: John Shiban
Director: Robert Duncan McNeill
10/18/2005
#

6 106

A SHAPESHIFTER TERRORIZES A SMALL TOWN - Sam (Jared Padalecki) and Dean (Jensen Ackles) come to the aid of Sam's old college buddy after he is accused of a murder he swears he didn't commit. The brothers discover a shapeshifter is adopting the likenesses of others and murdering people. The brothers' race to stop the shapeshifter takes a terrifying turn when he shifts into the likeness of Dean.




Hook Man
Writer: John Shiban
Director: David Jackson
10/25/2005
#

7 107

SAM AND DEAN ENCOUNTER "THE HOOK MAN" - The infamous "Hook Man," a vengeful spirit who kills his victims with a shiny hook that serves as his hand, terrorizes a small college town in Iowa. Sam (Jared Padalecki) and Dean (Jensen Ackles) learn that all the victims are connected to the daughter of a local minister and race to find and destroy the Hook Man's bones before he comes for them.




Bugs
Writer: Rachel Nave and Bill Coakley
Director: Kim Manners
11/8/2005
#

8 108

A SWARM OF INSECTS ATTACK A COMMUNITY - After a construction worker is killed by insects burrowing into his brain, Sam (Jared Padalecki) and Dean (Jensen Ackles) investigate the town's history and find that the new housing development is being built on sacred Indian land. The Indians put a curse on the land after their reservation had been ravished and destroyed. Sam and Dean must find a way to survive and kill the deadly swarm of bees, locusts, spiders and beetles.




Home
Writer: Eric Kripke
Director: Ken Girotti
11/15/2005
#

9 109

DEAN AND SAM RETURN TO THEIR CHILDHOOD HOME FOR ANSWERS TO THEIR MOTHER'S FIERY DEATH - Sam (Jared Padalecki) is haunted by a vision of a woman trapped in his childhood house and convinces a reluctant Dean (Jensen Ackles) that they need to go home. Upon arrival, they meet the woman in Sam's premonition and she reveals that the house is haunted. Looking into their personal history, the brothers discover their father had visited a psychic (guest star Loretta Devine, "Waiting to Exhale," "Crash") after their mother's death and they turn to the same woman for answers of their own. Together they discover a malevolent poltergeist has inhabited the house and set out to exorcise it, but are blindsided when another unseen spirit steps in.




Asylum
Writer: Richard Hatem
Director: Guy Bee
11/22/2005
#

10 110

SAM AND DEAN INVESTIGATE A MENTAL ASYLUM - Sam (Jared Padalecki) and Dean (Jensen Ackles) investigate an abandoned sanitarium and discover that when the hospital was open, the patients held a revolt against the cruel and unusual punishments inflicted by the head doctor. While the brothers search the premises for four lost college students, the tortured spirits cause them to go insane, turning Dean against Sam.




Scarecrow
Writer: John Shiban and Patrick Sean Smith
Director: Kim Manners
1/10/2006
#

11 111

SAM AND DEAN FIGHT A MALEVOLENT SCARECROW - After arguing about the search for their father, Sam (Jared Padalecki) and Dean (Jensen Ackles) split ways - Sam to continue the search in California, Dean to hunt the mysterious disappearances of passing-through couples in Indiana.




Faith
Writer: Sera Gamble and Raelle Tucker
Director: Allan Kroeker
1/17/2006
#

12 112

"ANGEL" ALUM JULIE BENZ GUEST STARS - While battling a demon, Dean (Jensen Ackles) is electrocuted, resulting in permanent damage to his heart and leaving him with only a couple of months to live. A despondent Sam (Jared Padalecki) searches desperately for a way to save his brother and believes he may have found an answer through a preacher who claims to heal the incurable. However, Dean and Sam discover that the preacher is getting help from the Grim Reaper who is trading one life for another he feels is less worthy.




Route 666
Writer: Brad Buckner and Eugenie Ross-Leming
Director: Paul Shapiro
1/31/2006
#

13 113

DEAN REUNITES WITH HIS FIRST LOVE - Dean (Jensen Ackles) is contacted by his first love Cassie (Megalyn Echikunwoke), an African-America girl, who asks him to come to Mississippi to investigate a string of racially motivated murders. Each murder is linked to a mysterious truck that seems to have no driver and leave no tracks. Sam (Jared Padalecki) is stunned to see this new side of his brother as Dean struggles to come to grips with the residual feelings he has for Cassie.




Nightmare
Writer: Sera Gamble and Raelle Tucker
Director: Phil Sgriccia
2/7/2006
#

14 114

SAM'S PREMONITIONS BRING HIM CLOSER TO THE DEMON THAT KILLED HIS MOTHER - Sam (Jared Padalecki) has a premonition in which a man is killed, but the murder is made to look like a suicide. Sam convinces Dean (Jensen Ackles) that they must investigate the case, but the two are puzzled when they fail to find anything that indicates that the death was supernatural in nature. That is, until they find out that Max (Brendan Fletcher), the reclusive son of the first victim, has been using his recently acquired power of telekinesis to kill the family members that once abused him. Sam also discovers Max's mother was killed by the same fiery demon that took his own mom.




The Benders
Writer: John Shiban
Director: Peter Ellis
2/14/2006
#

15 115

SAM AND DEAN ARE STUNNED AT THE EVIL THEY FACE IN MINNESOTA - Sam (Jared Padalecki) and Dean (Jensen Ackles) head to Minnesota where a young boy (guest star Ryan Drescher) witnesses a man vanish into thin air. Upon searching for clues, Sam is abducted by what he assumes is a supernatural being, and Dean is left to search frantically for his brother. However, both are stunned when they realize the kidnappers are human, and using the captives as human prey for a twisted hunting expedition.




Shadow
Writer: Eric Kripke
Director: Kim Manners
2/28/2006
#

16 116

JOHN WINCHESTER RETURNS TO SAVE HIS SONS - While investigating a mysterious death in Chicago, Sam (Jared Padalecki) and Dean (Jensen Ackles) run into Meg (guest star Nicki Aycox), who is thrilled to see Sam again. The brothers soon discover Meg is behind the murders and attempt to catch her. Unfortunately, Meg is one step ahead of them and unleashes shadow spirits on the brothers to ambush them. Sam and Dean realize the trap isn't for them, but for their father (Jeffrey Dean Morgan).




Hell House
Writer: Trey Callaway
Director: Chris Long
3/30/2006
#

17 117

SAM AND DEAN DISCOVER THE POWER OF THE INTERNET - Sam (Jared Padalecki) and Dean (Jensen Ackles) investigate a house haunted by the ghost of Mordecai, a man who killed his six daughters during the 1930s. The brothers discover a website dedicated to the Mordecai legend and realize the town is unknowingly conjuring up the evil spirit through the site.




Something Wicked
Writer: Daniel Knauf
Director: Whitney Ransick
4/6/2006
#

18 118

A BATTLE WITH A WITCH TAKES DEAN BACK TO THE DAY WHEN HE ALMOST LOST SAM - Sam (Jared Padalecki) and Dean (Jensen Ackles) investigate a small town in Wisconsin where children are falling into comas for no apparent reason. The brothers discover that a witch is creeping into the bedrooms of the children and stealing their life force. While battling the witch, Dean recalls a past mistake that almost cost Sam his life at the hands of the very same witch, an event which has fueled Dean's protectiveness over Sam and his blind obedience to his father (Jeffrey Dean Morgan).




Provenance
Writer: David Ehrman
Director: Phil Sgriccia
4/13/2006
#

19 119

SAM AND DEAN INVESTIGATE A CURSED PAINTING - A young couple is murdered in their home shortly after buying an antique painting of a family portrait circa 1910. Upon reviewing the painting's provenance, Sam (Jared Padalecki) and Dean (Jensen Ackles) learn that everyone who has ever bought the painting has been murdered and race to discover how the portrait is causing the deaths before it can claim its next victim.




Dead Man's Blood
Writer: Cathryn Humphris and John Shiban
Director: Tony Wharmby
4/20/2006
#

20 120

JOHN WINCHESTER REUNITES WITH HIS SONS TO AVENGE HIS FRIEND'S DEATH - After Daniel Elkins, a vampire hunter (guest star Terence Kelly) and John's (Jeffrey Dean Morgan) mentor, is murdered, Sam (Jared Padalecki) and Dean (Jensen Ackles) are surprised when John himself shows up to solve the case. John discovers the vampires have taken an antique gun, which has the power to kill all supernatural beings. The Winchester family sets out to retrieve the gun from the vampires so they can use it to kill the demon that took Sam and Dean's mother.




Salvation
Writer: Sera Gamble and Raelle Tucker
Director: Robert Singer
4/27/2006
#

21 121

SAM AND DEAN COME FACE TO FACE WITH THE DEMON THAT KILLED THEIR MOTHER - Sam (Jared Padalecki) has a vision of a family being attacked in the same manner as the attack on his mom, so he, Dean (Jensen Ackles) and John (Jeffrey Dean Morgan) head off to Salvation, Iowa, to save this family and finally kill the demon using the Colt gun. However, Meg (guest star Nicki Aycox) calls and lets the family know she is going to start killing their friends unless they return the gun. John meets Meg to deliver a fake gun, while the boys are left to deal with the demon.




Devil's Trap
Writer: Eric Kripke
Director: Kim Manners
5/4/2006
#

22 122

SAM AND DEAN MUST RESCUE THEIR FATHER FROM MEG'S CLUTCHES IN THE GRIPPING SEASON FINALE - On a mission to save their father (Jeffrey Dean Morgan) from Meg (guest star Nicki Aycox), Sam (Jared Padalecki) and Dean (Jensen Ackles) seek help from an old family friend, Bobby (guest star Jim Beaver). When Meg shows up on Bobby's doorstep, the brothers lure her into a trap and exorcise the demon from her body after learning where John is being held prisoner. While trying to rescue John, the demon shows up and a full battle ensues between the Winchesters and the demon they have been searching for all their lives.



The season had an average of 3.81 million viewers and 1.4 rating.
This is the only season of Supernatural to air on The WB network.
This is the only season to not use Carry On Wayward Son in its finale. Instead, the song was used in the penultimate episode, with Fight the Good Fight used in the finale. It played during the opening of Episode 21 (Salvation).
This is the only season to use the 22 years ago intro instead of the changing recap they use in the other seasons