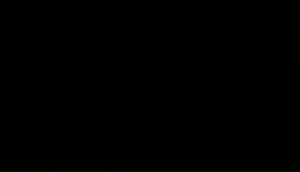 Season Three consists of 16 episodes that aired on Thursdays at 9:00 pm in the United States beginning October 4, 2007, and ending May 15, 2008. Originally 22 episodes were ordered for the third season, but production was halted on December 5, 2007, upon completion of the twelfth episode due to the 2007–2008 Writers Guild of America strike. The season number was shortened to sixteen episodes, with four new episodes airing in April and May 2008.
Season Summary
Edit
The season mainly focuses on trying to save Dean Winchester from his deal and tracking down the demons who were released from Hell. Along the way, the brothers meet Ruby, a black-eyed demon who also has an interest in Sam Winchester and claims to be able to help save Dean. Also, they meet Bela Talbot, an acquirer and seller of occult objects, who is constantly a thorn in their side. The brothers eventually learn what demon holds Dean's contract, a white-eyed demonic being of great power named Lilith, the very first and oldest demon in creation. The brothers, along with Ruby, track her down and attempt to kill her. Lilith is unable to stop Sam due to his demonic powers, however. Dean's contract then expires and his soul is taken to Hell.
Season Cast
Edit
Supporting
Edit
Episode List: 2007-2008
Edit
Image
Title
Writer(s)
Director(s)
Airdate
#
The Magnificent Seven
Writer: Eric Kripke
Director: Kim Manners
10/04/07
#

45 301

In the third-season opener, Sam and Dean team up with Bobby, but they have their hands full as they battle seven deadly demons who use the dark side of human nature to their advantage.




The Kids Are Alright
Writer: Sera Gamble
Director: Phil Sgriccia
10/11/07
#

46 302

Dean visits Lisa, an old girlfriend he dated nine years ago, and is shocked to learn not only that she has an 8-year-old son named Ben, but that the boy looks just like him. Later, Sam and Dean help when Ben goes missing; and Ruby contacts Sam with information about his mom.




Bad Day at Black Rock
Writer: Ben Edlund
Director: Robert Singer
10/18/07
#

47 303

Sam and Dean come into possession of a rabbit's foot that belonged to their dad, but it's not necessarily good luck, because if it's lost, death follows within a week.




Sin City
Writer: Robert Singer and Jeremy Carver
Director: Charles Beeson
10/25/07
#

48 304

A quiet town in Ohio becomes a haven of vice and violence, and Sam and Dean suspect demons are behind the change. Meanwhile, Ruby and Bobby begin rebuilding the Colt.




Bedtime Stories
Writer: Cathryn Humphris
Director: Mike Rohl
11/01/07
#

49 305

Once upon a time, Sam and Dean visit a strange town where mysterious deaths seemed linked to fairy tales. Meanwhile, Sam summons the Crossroad Demon and threatens her with the rebuilt Colt.




Red Sky at Morning
Writer: Laurence Andries
Director: Cliff Bole
11/08/07
#

50 306

Drownings on dry land are linked to visions of a ghost ship, putting Sam and Dean on a collision course with Bela, who is also investigating the phenomenon.




Fresh Blood
Writer: Sera Gamble
Director: Kim Manners
11/15/07
#

51 307

Sam and Dean learn that a male vampire is using human blood to turn women into unsuspecting bloodsuckers. Meanwhile, Sam is being pursued by Gordon, who has escaped from jail and become a much more dangerous threat.




A Very Supernatural Christmas
Writer: Jeremy Carver
Director: J. Miller Tobin
12/13/07
#

52 308

Sam and Dean investigate murders committed by an anti-Santa who pulls his victims up the chimney; and Dean wants to celebrate a traditional Christmas since it will be his last, but Sam refuses, not wanting to accept that Dean won't be around next year.




Malleus Maleficarum
Writer: Ben Edlund
Director: Robert Singer
1/31/08
#

53 309

Unrequited love becomes vengeful witchcraft, which in turn leads Sam and Dean to a coven of suburban witches whose black magic is drawn from a much more sinister source. The Winchesters also discover that Ruby was once human.




Dream a Little Dream of Me
Writer: Cathryn Humphris and Sera Gamble
Director: Steve Boyum
2/07/08
#

54 310

Bobby is poisoned with a dream potion and lapses into a deadly coma, so Sam and Dean take the potion themselves to enter the dream and save him, but to do so they all must confront their own personal nightmares.




Mystery Spot
Writer: Jeremy Carver and Emily McLaughlin
Director: Kim Manners
2/14/08
#

55 311

Dean is shot and killed while investigating the disappearance of a man with Sam, who is stunned when he wakes up the next morning to find his brother alive and well. Then he realizes he is reliving the previous day and tries to prevent Dean's death.




Jus In Bello
Writer: Sera Gamble
Director: Phil Sgriccia
2/21/08
#

56 312

Sam and Dean are double-crossed by Bela, who has them arrested, but when Agent Henriksen arrives at the jail to take them, he discovers they've been surrounded by demons intent on killing everyone.




Ghostfacers
Writer: Ben Edlund
Director: Phil Sgriccia
4/24/08
#

57 313

Sam and Dean star in a paranormal reality show that takes them to an abandoned estate that turns into one of the most haunted places in the U.S. for one night each year.




Long-Distance Call
Writer: Jeremy Carver
Director: Robert Singer
5/01/08
#

58 314

Dean gets a mysterious phone call that appears to be from his dad, explaining how to get out of the deal, and he decides to follow the advice despite the fact that Sam doesn't believe it was really John on the line.




Time Is on My Side
Writer: Sera Gamble
Director: Charles Beeson
5/08/08
#

59 315

Sam and Dean investigate zombies in a small Pennsylvania town, where they find a doctor with a sinister agenda. Meanwhile, Bobby learns where Bela is hiding, so Dean confronts her, leaving Sam to deal with the doctor.




No Rest for the Wicked
Writer: Eric Kripke
Director: Kim Manners
5/15/08
#

60 316

In the third-season ender, Sam summons Ruby for help as time begins running out for Dean. The brothers, against Ruby's advice, steal her knife and, with Bobby's help, prepare to face off against Lilith and her infernal minions in New Harmony, Indiana.



Ad blocker interference detected!
Wikia is a free-to-use site that makes money from advertising. We have a modified experience for viewers using ad blockers

Wikia is not accessible if you've made further modifications. Remove the custom ad blocker rule(s) and the page will load as expected.