Season 9
Talk

37
1,654pages on
this wiki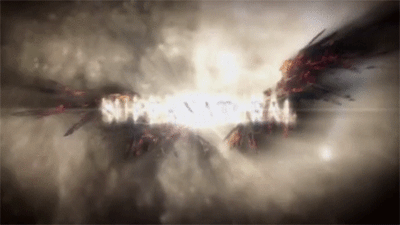 The CW announced the renewal of Supernatural for a ninth season on February 11, 2013. Actor Misha Collins was announced to be returning as a series regular and will also direct an episode. He will be the second star of the show to direct an episode. Jensen Ackles may not be directing an episode of his own, as he did in Season 6, 7 and 8 due to the birth of his daughter. At Comic Con, Jensen stated that "I'm not directing this year — well not yet. They haven't given me one. I usually direct the first one out of the gate, but because I have a 7-week-old daughter I opted to stay home with the newborn instead this year," he says. But there's still a chance he can. "There's still a few episodes that are not slated yet with the directors and I think they're trying to figure out how they can slide me in there storyline wise."
Supernatural will also switch from Wednesday to Tuesday nights for the new season. Following the trend of the past two seasons, this season also will have 23 episodes. This season premiered October 8, 2013. [1]
Supporting
Edit
One of this season's late episodes (reportedly #20) is set to serve as a backdoor pilot for a spin-off of the show. The show will reportedly explore the clashing hunter and monster cultures in Chicago with all new characters. Unlike "Supernatural," the spin-off will stick to one city.
In the Chicago-set episode, Carver said we'll be introduced to a show that would, if picked up by the network, "explore the clashing monster and human characters" living in the city. In fact, he said, "we'll have main characters who are both human and monsters." That will include, added Singer, "families of monsters and families of hunters." "It's much more of an ensemble than Supernatural ," Singer said.
Episode List
Edit
Image
Title
Writer(s)
Director(s)
Airdate
#
I Think I'm Gonna Like It Here
Writer: Jeremy Carver
Director: John F. Showalter
10/08/13
#

173 901

Dean is frantic after Sam collapses and the doctor tells Dean his brother won't make it. Desperate, Dean sends out an all points bulletin, via prayer, to every angel in the area, asking them to help his brother. In exchange, Dean will owe that angel a favor.

Numerous angry angels race to find and kill Dean, but one, Ezekiel, gets to him first. In the meantime, Sam is going to fight for his life, and must face some familiar demons to do so. Castiel is learning to survive without powers. Sam also comes across Death.

Devil May Care
Writer: Andrew Dabb
Director: Guy Bee
10/15/13
#

174 902

Dean shocks Sam by popping open the trunk of the Impala and showing him that he has kidnapped Crowley. Kevin freaks out when he sees the King of Hell, but Sam and Dean convince him that they need Crowley to find the demons on Earth. Meanwhile, Abaddon re-emerges and plans to take over Hell.
I'm No Angel
Writer: Brad Buckner, Eugenie Ross-Leming
Director: Kevin Hooks
10/22/13
#

175 903

Ezekiel tells Dean a group of angels is hunting Castiel. Dean and Sam race to find their friend before the angels do. Meanwhile, a homeless Castiel is trying to make his way through the city and comes across some unexpected surprises.
Slumber Party
Writer: Robbie Thompson
Director: Robert Singer
10/29/13
#

176 904

While discovering an ancient computer in the Men Of Letters Bunker, Sam and Dean enlist the help of Charlie Bradbury. While moving the computer they dislodge a hex bag which unleashes Dorothy (guest star Tiio Horn) and The Wicked Witch (guest star Maya Massar) who trapped themselves in the web years ago
Dog Dean Afternoon
Writer: Eric Charmelo & Nicole Snyder
Director: Tim Andrew
11/5/13
#

177 905

While investigating two bizarre murders, Sam and Dean realize there is an eye witness to both qruesome deaths- a German Sheppard. Anxious to find out if they are dealing with a witch, a skin walker or other supernatural monster, the guys look up a spell that could let Dean "communicate" with the dog. Unfortunately the spell comes with side effects that no one saw coming.
Heaven Can't Wait
Writer: Robert Berens
Director: Rob Spera
11/12/13
#

178 906

Castiel gets a job at a Gas-N-Sip and actually starts to enjoy life as a human. A headline in the local newspaper about some disappearances in the area catches his eye, so he calls Dean to help him investigate the case. Dean knows he needs to keep Sam/Ezekiel away from Castiel, so he tells Sam that he and Kevin need to stay and work with Crowley to decipher the tablet. Crowley agrees to help Dean and Kevin but in return he wants one phone call to Hell.
Bad Boys
Writer: Adam Glass
Director: Kevin Parks
11/19/13
#

179 907

Dean gets a call from an old friend named Sonny asking for help with a ghost. Sonny runs a home for delinquent boys, and Dean was sent there for stealing food when he was younger. Sam is stunned he never knew this about his brother and asks for more information, but Dean dodges his questions. Another murder occurs while Sam and Dean are at the house, so they scramble to find the culprit before anyone else dies. Meanwhile, Dean looks up an old girlfriend and recalls his time at the house.
Rock and a Hard Place
Writer: Jenny Klein
Director: John MacCarthy
11/26/13
#

180 908

Sheriff Mills calls Sam and Dean for help investigating multiple murders in her small town. Discovering all four victims belonged to the same church chastity group, Sam and Dean decide to infiltrate by joining the group themselves. When Dean disappears, Sam and Sheriff Mills realize whatever they are hunting has taken Dean too and team up to rescue him.
Holy Terror
Writer: Brad Buckner, Eugenie Ross-Leming
Director: Thomas J. Wright
12/03/13
#

181 909

After a massive angel slaughter occurs, Sam and Dean arrive at the scene to investigate and are surprised to run into Castiel. While investigating, Castiel is captured and tortured. Meanwhile, Dean questions Ezekiel's demands and wonders if it might be time to tell Sam the truth.
Road Trip
Writer:

N/A

Director:

N/A

14/01/14
#

182 910

N/A
First Born
Writer:

N/A

Director:

N/A

01/21/14
#

183 911

N/A
Sharp Teeth
Writer:

N/A

Director:

N/A

01/28/14
#

184 912

N/A
Let The Fat One In
Writer:

N/A

Director:

N/A

02/04/14
#

185 913

N/A
Old Friends
Writer:

N/A

Director:

N/A

02/25/14
#

185 914

N/A
Back in Black
Writer:

N/A

Director:

N/A

03/04/14
#

185 915

N/A
[[]]
Writer:

N/A

Director:

N/A

N/A
#

185 916

N/A
[[]]
Writer:

N/A

Director:

N/A

N/A
#

185 917

N/A
[[]]
Writer:

N/A

Director:

N/A

N/A
#

185 918

N/A
[[]]
Writer:

N/A

Director:

N/A

N/A
#

185 919

N/A
[[]]
Writer:

N/A

Director:

N/A

N/A
#

185 920

N/A
[[]]
Writer:

N/A

Director:

N/A

N/A
#

185 921

N/A
[[]]
Writer:

N/A

Director:

N/A

N/A
#

185 922

N/A
[[]]
Writer:

N/A

Director:

N/A

N/A
#

185 923

N/A



Read or post spoilers here.
Comic Con Videos
Edit
References
Edit
[2]