Shtriga
Talk

6
1,339pages on
this wiki
Shtriga is a creature of Albanian origin that feeds off children's lifeforce, and takes on a friendly appearance in society. Shtriga is Albanian for "witch," however they're monsters not witches.
Characteristics
Edit
Sometime prior to the events of the show, Sam and Dean encountered a Shtriga as children. John left Dean in charge of taking care of Sam, while he went to hunt the creature. Dean went out later that night and found the Shtriga feeding on Sam. John suddenly burts in at the last moment and shoots the Shtriga, causing the creature to retreat and escape.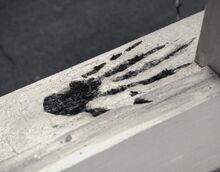 In the episode Something Wicked, John sends the boys to a town with children showing signs of Shtriga attacks, presumably so Dean can "finish the job". The Shtriga takes on the form of a doctor named Hydeker who is taking care of the ailing children. Sam and Dean know its pattern and set up a trap for the Shtriga by using a boy. When the Shtriga gets close enough, they pop out and attack. The Shtriga manages to overwhelm Sam and begins to suck his lifeforce, until Dean shoots it with an iron round while it was feeding, killing it.
Powers and Abilities
Edit
Longevity - By feeding off life force, the Shtriga can live for an extended period of time, the limits of this are unknown.
Life Force Draining - Shtrigas can remain immortal by sucking the life force out of children, they can drain the life force of humans of any age, but prefer children. The life force that Shtrigas suck out is call "Spiritus Vitae" with is Latin for "Breath of Life." Due to this, their hand prints, cause wood to rot. When they die, the life force they stole will return to all the children still alive.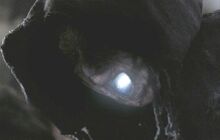 Iron rounds are required to kill them, they're only vulnerable while feeding.