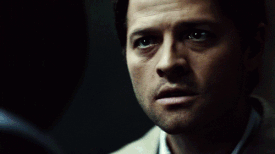 Super Strength is the ability to lift objects and beings well above ones' own weight as well as exert or apply above-human or superhuman amounts of raw physical force. Many creatures can throw humans or strike them so that they fly into the air. Characters and creatures with super-strength are formidable physical opponents to regular humans.
Individuals with this ability
Edit
Races with this ability
Edit
Angelic beingsEdit
Yellow-Eyed - Azazel, the only known yellow-eyed demon, was stronger than humans, most monsters, all other demons (with the exceptions of Cain and White eyed demons), ghosts, reapers, and even possibly common Angels.

White-Eyed - Among the oldest and most powerful demons in creation, the White-Eyed Demons are unnaturally and incredibly stronger than common angels, alphas, reapers, spirits, most monsters, all other demons (except Cain and Azazel).
Knights of Hell - Despite appearing to be black-eyed demons and as a special class of demons hand-picked by Lucifer himself, Knights of Hell are stronger than most other demons, spirits, monsters, and humans. One Knight was so powerful that he retained this ability even in a devil's trap and proved he was stronger than an angel. (Albeit one in a temporary grace).
Red-Eyed - Although a standard demon power, Red-Eyed, or Crossroad Demons (such as Crowley) are stronger than black-eyed demons, most monsters, and humans.
Black-Eyed - Black-Eyed Demons are very strong creatures, able to lift humans into the air with one hand and are physically stronger than most monsters and humans. Some higher ones are stronger than other black-eyed ones.
Acheri - Like all demons, they are physically stronger than humans and can rip them apart.
Demon-like beingsEdit
Daeva - Daeva are able to easily overpower even higher-tier black-eyed demons.
Hellhound - Hellhounds are Incredibly strong, able to take down humans and black eyed demons. They are strong enough to instill fear into angels themselves.
Other BeingsEdit