Super Strength
Talk

3
1,955pages on
this wiki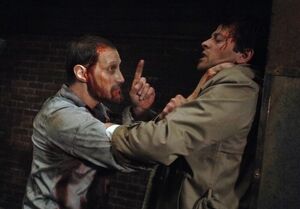 Super Strength is the ability to exert or apply above-human amounts of force to people and objects.
Individuals with this ability
Edit
Races with this ability
Edit
Angelic beingsEdit
Demon-like beingsEdit
Daeva - Daeva are able to easily overpower even higher-tier black-eyed demons.
Hellhound - Hellhounds are Incredibly strong, able to take down humans and black eyed demons. They are strong enough to instill fear into angels themselves.