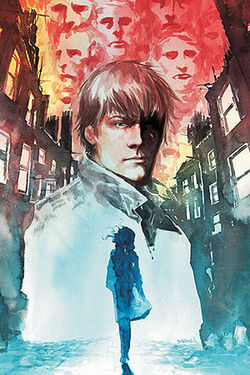 Supernatural: Caledonia is the fourth prequel comic book to the Supernatural TV series. The comic book was released on October 5, 2011. Written by Brian Wood with artwork by Grant Bond and cover art by Dustin Nguyen, it will be an unparalleled adventure in the Supernatural saga as the Winchesters travel to Scotland.
On an academic break while at Stanford, Sam Winchester visits the United Kingdom on what is meant to be a sleepy trip...but on his first day he meets the alluring 'Emma of the Isles,' and his visit gets a thousand percent less boring!
Featured Supernatural Beings
Edit
Ad blocker interference detected!
Wikia is a free-to-use site that makes money from advertising. We have a modified experience for viewers using ad blockers

Wikia is not accessible if you've made further modifications. Remove the custom ad blocker rule(s) and the page will load as expected.