Welcome to Supernatural Wikia!
"
Howdy, John! I'm Meg. I'm a friend of your boys. I'm also the one who watched Jim Murphy choke on his own blood.
"
This unnamed demon, known only as "Meg " after the woman she was originally seen possessing, was a loyal follower of Lucifer. She worked for her "father" and fellow Lucifer-loyalist Azazel in Season 1, at which point she met and became enemies with The Winchester Family. She was among Lucifer's demonic servants in Season 5. Read more...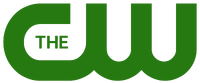 How was the Season Premiere?
Which character would you also like to see this season?
</div>