Telekinesis
Talk

3
1,893pages on
this wiki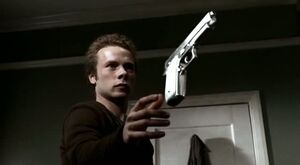 Telekinesis is the ability to move things with one's mind. It's generally channeled through the hands, and can be extremely powerful when used correctly.
On a side note, as shown in Reading Is Fundamental, Castiel was able to shatter all the lights in a room simply by having Dean pull his finger.
Characters with this ability
Edit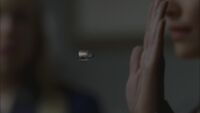 Demons use this ability quite frequently to pin people against walls and have done so multiple times to stop them from moving.
Angels use this ability as well but not as often, and it is quite powerful than demons.
Ghosts also display this ability fairly frequently, one of their most displayed powers.