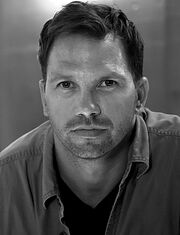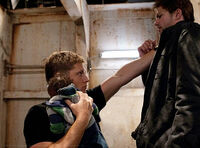 Todd Scott is the Canadian stuntman and actor who performs as Jensen Ackles' stunt double in Supernatural. Among his other numerous TV and film appearances are Godzilla, RoboCop, Man of Steel, 300,True Justice, Fringe, Watchmen and Stargate: Atlantis.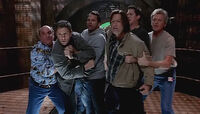 In Season 5 episode "The End", Todd appears in the scenes in which Jensen portrays Dean interacting with his future self. He also appears in "The French Mistake" in a scene along with Mike Carpenter, Jared Padalecki's stunt double, and Lou Bollo, stunt coordinator.
External links
Edit
Ad blocker interference detected!
Wikia is a free-to-use site that makes money from advertising. We have a modified experience for viewers using ad blockers

Wikia is not accessible if you've made further modifications. Remove the custom ad blocker rule(s) and the page will load as expected.