Hi, welcome to Supernatural Wiki! Thanks for your edit to the Leviathan page.
Please leave a message on my talk page if I can help with anything! -- ImperiexSeed (Talk) 12:31, August 27, 2012
"Winchest" Deletion
Edit
Attention, Fellow editors of this Wiki, I am sending you this message, to draw your attention to present discussion over whether or not to allow the fan fiction page "Winchest" to remain on this wiki or not, as this is an important issue, I, as do all the other users, invite you, to state your opinion on this issue, I personally do not mind if you argree with me or not, on this matter. I will not take judment on your views, but I feel they should be stated, as this is an issue which could change the very future of this wiki, and as loyal contributors, we all have a right to state our view on what happens to this wiki, and what its future is. Thank you.
Ps: Kindly do not send your views on this topic to me, simply place them upon the "Winchest" talk page. General MGD 109 (talk) 18:14, September 17, 2012 (UTC)
Thanks! :D -- David Kayque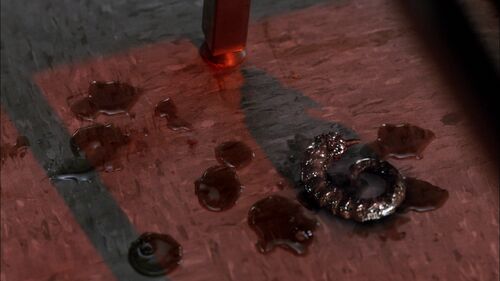 Hey, man. Thanks for correcting the gifsets on angels. I never found out how to correctly place animated gifs in articles. Might I ask how you do it? FTWinchester (talk) 23:06, May 19, 2013 (UTC)
Awesome. Thanks, man. I appreciate it. FTWinchester (talk) 04:37, May 20, 2013 (UTC)
Sorry to bother you again, man. I know you're one of the guys who are very reliable with photos in this wiki. I was just wondering if you knew how photos of a certain page are selected in the thumbnail display when browsing through categories? I mean I think it's usually the images that are inside the character templates, or the very first images of a certain article. However, there are some discrepancies in some, because other articles would have the image of the character templates as their thumbnails (i.e., please see Meg (Demon) under Category:Unnamed Characters), whereas other articles would use the image inside the banner template (i.e., please see Cloaking Flame under Category:Rituals and spells). Could you help me with this? Or should I ask Caleb instead? FTWinchester (talk) 05:10, July 18, 2013 (UTC)
For one moment I actually fogot what I asked you last July. Not really, things are still the same, but i forgot about them and now I don't mind. It's not really that grave of a matter. And yeah, we have more active contributors now, which is great. If only some of the old users were also still active, we'd be very dynamic. FTWinchester (talk) 22:14, November 7, 2013 (UTC)
Photos for Articles
Edit
I was just wondering how come you replaced the photos I uploaded on the articles Opening Purgatory and Expelling Angels with similar ones. What's wrong with my photos? The ones you uploaded in place of mine were completely similar. Additionally, for some reason, Grace.png is no longer listed in my upload list, and was transferred to you. I checked the metadata and yours had larger dimensions. Is this the problem? Is there a standard size of the photos on articles? FTWinchester (talk) 11:42, November 14, 2013 (UTC)
So I realized even the alternate reality spell had the same revamp. If the problem is the dimensions, or the black borders could just tell me? I still have the photos in my drive, I could edit them easily. I'm sorry if this is petty, but many of the articles in the Rituals and spells category were my brainchildren--I've put a lot of effort and time in those and I would at least like to have my name on at least one of the photos, if that's not too much to ask for. FTWinchester (talk) 11:51, November 14, 2013 (UTC)
I didn't mean it to sound like I was accusing you or anything. I just didn't understand. Now that I know it's the borders that is the issue, then I would keep that in mind for future uploads. I will update those that have borders with them, but  since I do no have much time myself, I will also be happy if we work on them together. Thanks for answering my question. FTWinchester (talk) 19:36, November 14, 2013 (UTC)
Re:Knights of Hell
Edit
I'm doing fine, thanks. Yeah I bossed over three times saying, as it's currently unconfirmed, he was turned into just a regular demon. I will block the page till season ten but if someone who's not going to beat the page with speculation wants to edit something, I'll unlock it and quickly re-lock it. Have a good day and thanks for coming to me with this. -- ImperiexSeed, 3:16 PM, May 21st 2014